Rosemary at age 21. Courtesy John F. Kennedy Library Foundation
Joe and Rose Kennedy's strikingly beautiful daughter Rosemary attended exclusive schools, was presented as a debutante to the queen of England, and traveled the world with her highspirited sisters. Yet Rosemary was intellectually disabled, a secret fiercely guarded by her powerful and glamorous family. Major new sources—Rose Kennedy's diaries and correspondence, letters from Rosemary's teachers and doctors, and exclusive family interviews— bring Rosemary alive as a girl adored but left far behind by her competitive siblings. Kate Larson reveals both the sensitive care Rose and Joe gave to Rosemary and then—as the family's standing reached an apex—the often desperate and duplicitous arrangements the Kennedys made to keep her away from home as she became increasingly difficult in her early twenties. Finally, Larson illuminates Joe's decision to have Rosemary lobotomized at age twenty-three and the family's complicity in keeping the secret. Rosemary delivers a profoundly moving coda: JFK visited Rosemary for the first time while campaigning in the Midwest; she had been living isolated in a Wisconsin institution for ten years. Only then did the siblings understand what had happened to Rosemary and bring her home for loving family visits. It was a reckoning that inspired them to direct attention to the plight of the disabled, transforming the lives of millions.
---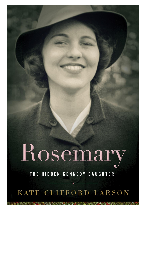 Purchase Your Copy Today From Your Favorite Bookseller
Rosemary, The Hidden Kennedy Daughter
A New York Times Bestseller, 2015-2016
For more Booksellers, follow their links at

Houghton Mifflin Harcourt
Here
My research for Rosemary makes clear that Rosemary, the eldest Kennedy daughter, read at a third- to fourth-grade level. Her letters – some disclosed for the first time - reveal her struggles and joys with school work, friends, and family. But her lack of advancement as she grew older, and her preference for social activities, frustrated her parents. I could see from their correspondence that they pushed her too hard, and their constant demands for improvement from a child with intellectual disabilities felt insensitive and sometimes even cruel to me. Rosemary's letters are heartbreaking testimonies to her intense loneliness at boarding school – starting when she was only eleven years old - and her rising anxiety over standards she could never meet. Here she is reading a Hollywood gossip magazine during happier times on the beach at Hyannis Port. © John F. Kennedy Library Foundation
Rosemary attracted the attention of many young men. She loved dances and parties, but complained that her brothers were too often her dance partners. She did not know that, when they weren't partnering her, they purposely kept her dance card filled with specially chosen friends – a responsibility they had been charged with by their father, Joe Kennedy. Rosemary was constantly monitored by her parents and family friend Eddie Moore, shown in this photograph, who restricted her interactions with men to keep her limitations a secret and avert potential embarrassment. Other photos in Rosemary show Joe exerting a noticeable physical grip on his daughter when she is in public situations. My research discloses that when Rosemary rebelled against this tight control, her mother Rose tried to have her committed to a psychiatric hospital. © Peter Hunter/Nederlands Fotomuseum
Rosemary's spunk and charm were captured by photographers at the American Embassy in London on the evening of her official presentation to the king and queen of England in 1938. With only two weeks from her arrival in England to prepare for the social event of the year, Rosemary successfully learned the special curtsy, dances, and other formal etiquettes demanded at Buckingham Palace. Rosemary's stunning beauty, set off at this special event by her exquisite designer gown, helped hide her disabilities. I discovered that Rosemary's time in England would be the happiest of her life, but World War II would abruptly force her return to America and set in motion the end of a promising future. Courtesy John F. Kennedy Presidential Library and Museum.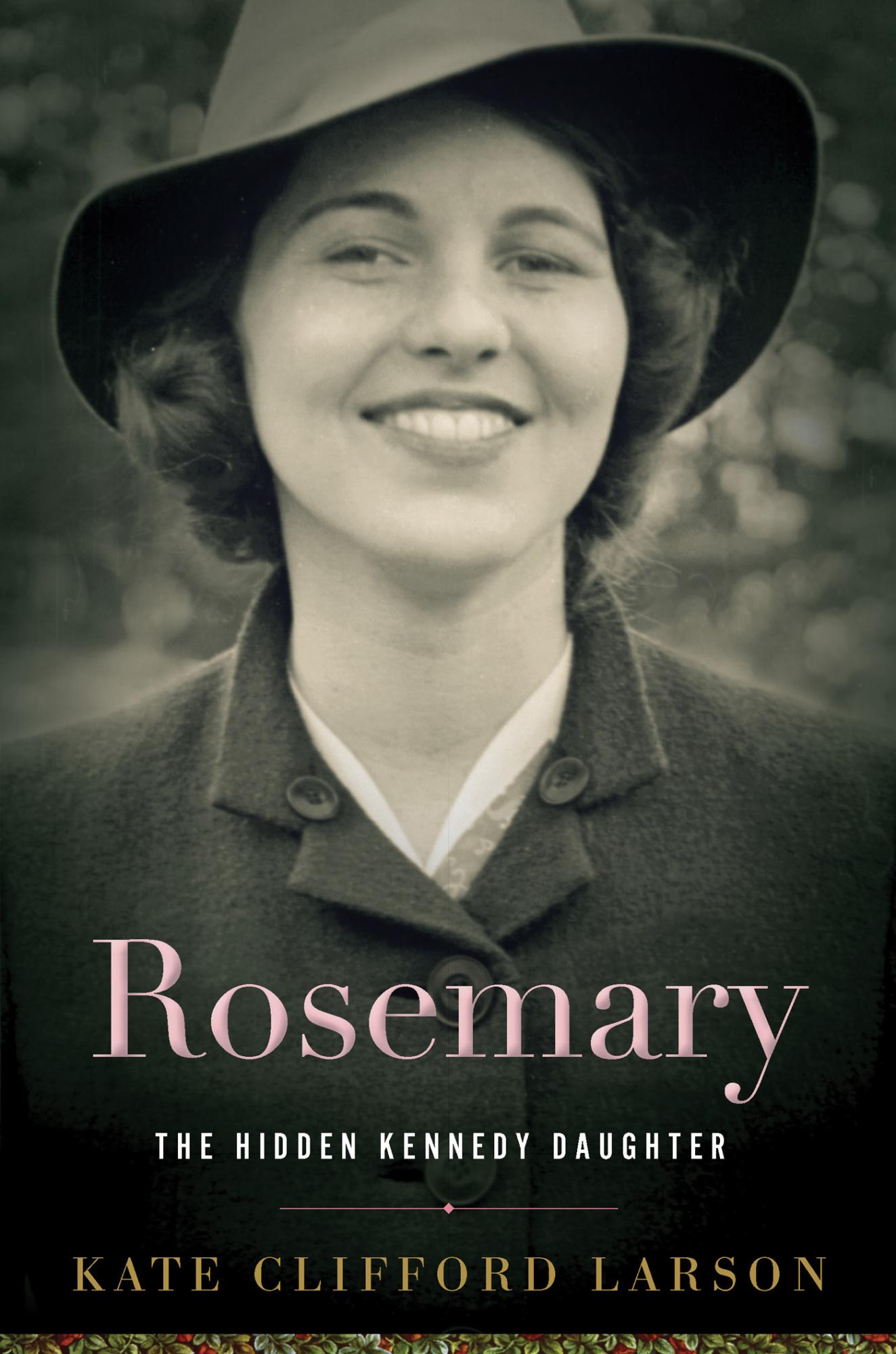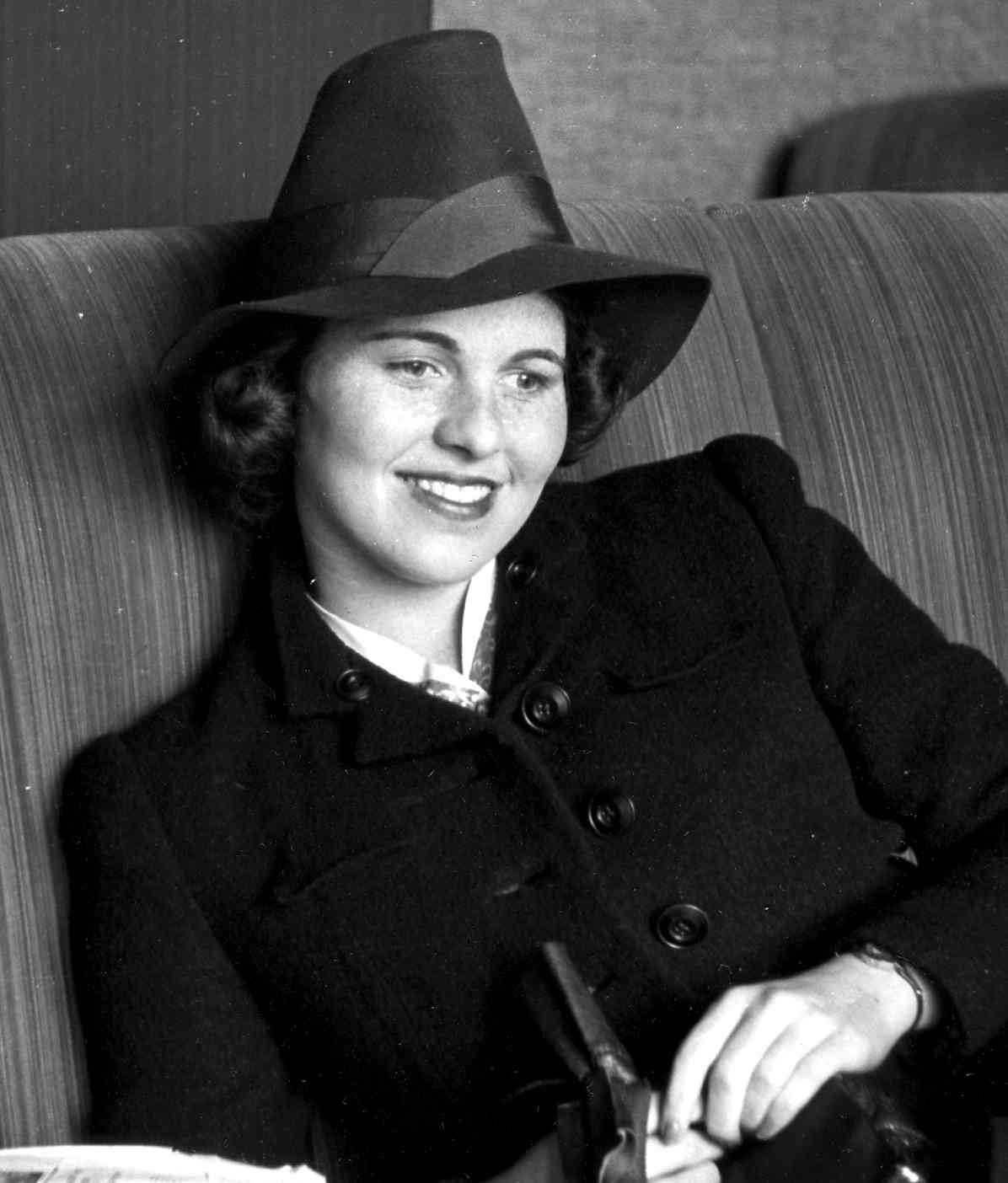 Rosemary aged 20 in Ireland. 1938. Courtesy John F. Kennedy Library Foundation
Selected Interviews with Kate Larson available online:
NPR's Weekend Edition with Scott Simon, October 3 - Listen HERE
WBUR's All Things Considered with Lisa Mullins, October 13 - Listen HERE
The Jim Campbell Show, WYBC, October, 13 - Listen HERE
WYP - Wisconsin Public Radio, November 2, 3:15 and 5:15 pm. Listen HERE
WGBH - Greater Boston, November 24. Watch HERE
WHDH TV - Boston, December 8. Watch HERE
The Larry Lopate Show, WNYC, December 9. Listen HERE